Yeah, this post (and this one) do not look so good. Mark to market. Lesson: polls can shift, a lot.
But to defend my honor, Sam Wang's latest projections are making this post look pretty good. If you take a two-percent uniform swing over current polling, both Michigan and Wisconsin turn into toss-ups, with Pennsylvania staying blue. No flipping Wisconsin before Michigan.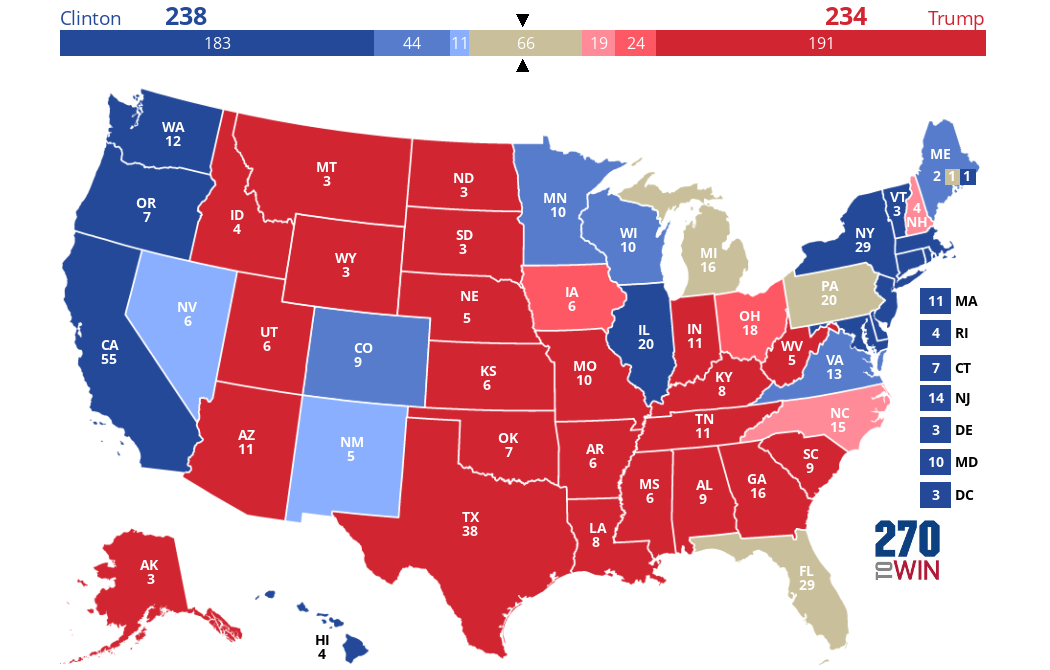 Click the map to create your own at
270toWin.com
Of course, I feel I need to point out that the fact that the polls are so close means that most of the people on my Democratic email chains were entirely wrong in their models about American politics. Fat Crybaby is not bobbing dead in the water.
Say, where is our resident troll? You know, the one who got mad at me for telling someone in a Hitler costume to leave a children's party? I keep expecting to show up and start chanting about the terrible things that will befall us when the Fat Crybaby wins.